Subho Mahalaya everyone!
New Delhi: Today marks the auspicious day of Mahalaya when Goddess Durga was created by Brahma, Vishnu, and Maheswar to vanquish the demon king Mahishasura. The event along with celebrating religion and spirituality reminds us about the power of truth, courage, and energy, and in the end, it's always the good that triumphs over the evil.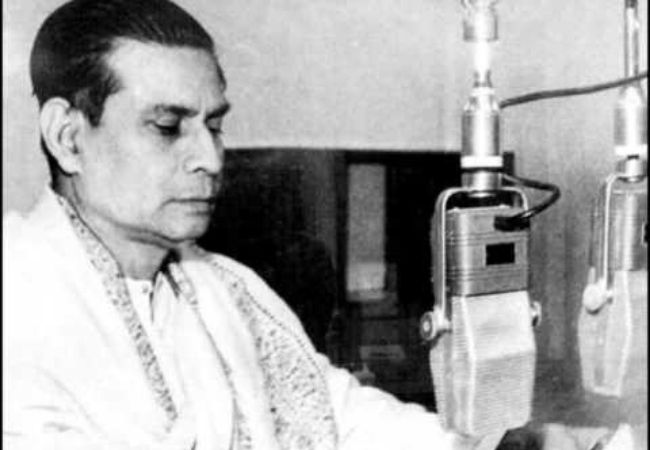 In 1930, Mahalaya was first broadcasted on the radio. Since then, every year on the day of Mahalaya, the Bengali household wakes up in the morning, even before the rise of the sun to listen to the customary collection of songs and mantra known as 'Mahishasura Mardini' in the voice of Birendra Krishna Bhadra. It is believed that this mantra invokes the Goddess; the most famous among them is the "Jago Tumi Jago" and "Bajlo Tomar Alor Benu."
History of Mahalaya
As per the Hindu ritual, Goddess Durga reaches her parental house on Earth with her husband Lord Shiva and children, Laxmi, Saraswati, Kartik, and Ganesha. It is believed that Brahma, Vishnu, and Maheswar created Durga to demolish the powerful demon, Mahishasura whom devatas and human beings were unable to kill.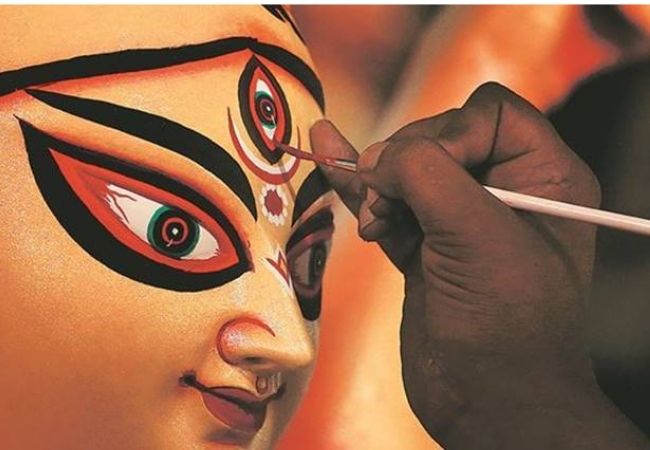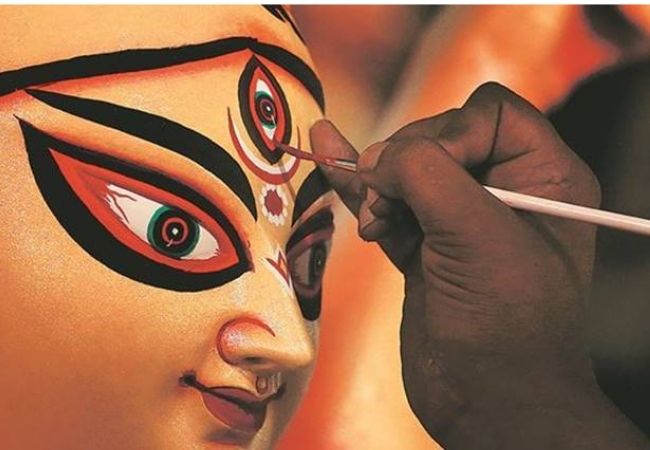 The Devaloka was ruled by Mahishasura and to protect themselves, the devatas and Lord Vishnu worshipped Adi Shakti to vanquish the Asura. It is said that the fight between Durga and Asura took place for nine days and on the 10th day Durga killed the demon king and with this started the Navratri and Durga Puja.
Significance if Mahalaya
The beginning of Mahalaya marks the beginning of Devi Paksha and the end of Pitru Paksha. Pitru Paksha is known to be the period of mourning, which is considered to be inauspicious, as shradh or death rites are performed during this period. This time, the people offer tarpan, remembering their ancestors using food and water offerings.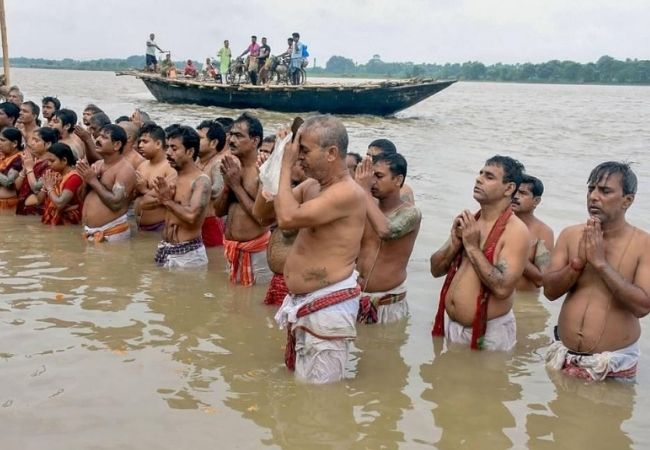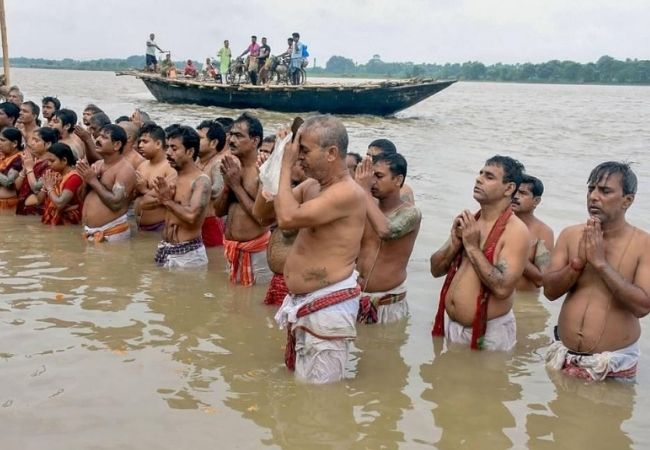 On this day, Goddess Durga travelled from Mount Kailash to Earth with her husband and children. Every year the mode of her transportation varies from palanquin, boat, elephant, or horse.
Durga Puja is celebrated in parts of Karnataka, Odisha, Tripura and West Bengal. In is a five-day festival where people celebrate the occasion with their family and friends. Pandals are set up with idols of Durga and her children and are decorated in creative and fancy ways. On the last or the 10th day, Durga is immersed in Ganga, which marks her return to Kailash her husband's house.