Overview: This article explores the fundraiser campaign rally that Trump is about to hold for David Perdue.
David Alfred Perdue Jr. is an American conservative politician and a former United States senator from Georgia who served between 2015 and 2021. He is also an established business executive, and has previously worked with major firms like Reebok and Dollar General. Perdue is a candidate for the 2022 Georgia Governor elections.
Trump backs Perdue in 2022 Governor elections and will hold a fundraiser campaign rally for his aide de coup
Republican candidate David Perdue gets endorsed by former president Donald Trump in the 2022 elections for the Governor of Georgia. Perdue is one of the earliest and the most vocal supporters of Trump.
Donald Trump will hold a rally as well as a fundraiser for Perdue's campaign sometime before the primary election in May. The former president, along with his family, shall campaign with David Perdue.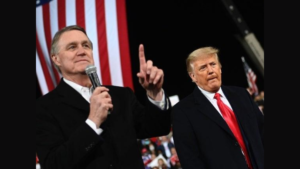 "A source familiar with the matter confirmed that Trump will host a fundraiser for Perdue at Mar-a-Lago on March 16. Attendance at the reception will cost $3,000 per person, and a donation of $24,200 will get attendees a photo with Trump and Perdue." – as cited by The Hill
Former U.S Senator David Perdue is up against Democrat Brian Kemp who is running for re – election. The winner of the May primary is expected to face Democrat Stacey Abrams in the November gubernatorial election.
Perdue on " life support" as Kemp's campaign gains momentum
The former U.S Senator kicked off his campaign last week, in an attempt to unseat Brian Kemp. 
Kemp found himself in Trump's bad books in 2020 after he refused to support Trump's baseless claims of President Biden's "fraudulent" victory. David Perdue seems to be struggling though, seeing that he has so far only managed to raise a fraction of the support that Kemp's campaign has raised.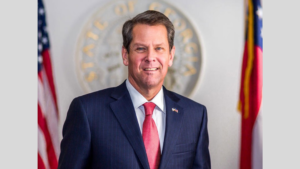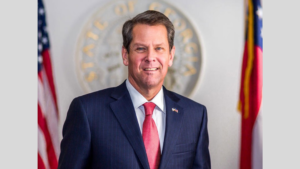 "I think Perdue is on life support and knows it," – stated an anonymous neutral GOP operative. "The Kemp momentum is palpable." – he added.
David Perdue US Senate career
Perdue was elected as Senator in 2014 after defeating Democrat Michelle Nunn in the general election with 52.8% of the vote.
"We added about 2,200 stores, created almost 20,000 jobs and doubled the value of that company in a very short period of time. Not because of me, but because we listened to our customers and employees." – stated Perdue during his campaign.
"We should pray for Barack Obama"
David Perdue has found himself in the controversial spotlight several times during his career as a US Senator. In June 2016, he took a dig at the then President, Barack Obama saying,"We should pray for Barack Obama. But I think we need to be very specific about how we pray. We should pray like Psalms 109:8 says. It says, 'Let his days be few, and let another have his office,"at the Faith and Freedom Coalition's Road to Majority conference.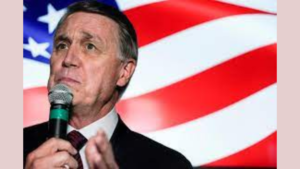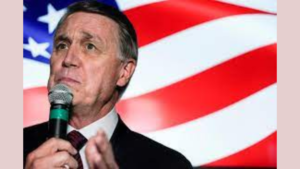 When questioned by a student about voter suppression while on a visit to Georgia Tech in October 2018, Perdue snatched away the student's phone, which was recording the exchange. The student filed a civil suit, alleging unlawful battery.
Also read:
What is David Perdue's Net Worth?