New Delhi: A journalist covering the ongoing Ukraine crisis has gone viral on social media for knowing six different languages, and for being able to use all of them during his live reporting for multiple TV networks.
In the viral video, news correspondent Philip Crowther can be heard starting his news coverage in the English language saying, "There has been a war with Russian forces in east Donbas region for eight years now. But despite that, the capital city of Kyiv is relatively calm…"
After completing his English reporting for a news channel, he then switches his language to Luxembourgish for the other network.
Similarly, the international affiliate correspondent can be heard speaking Spanish, Portuguese, French, and German for multiple associated media networks.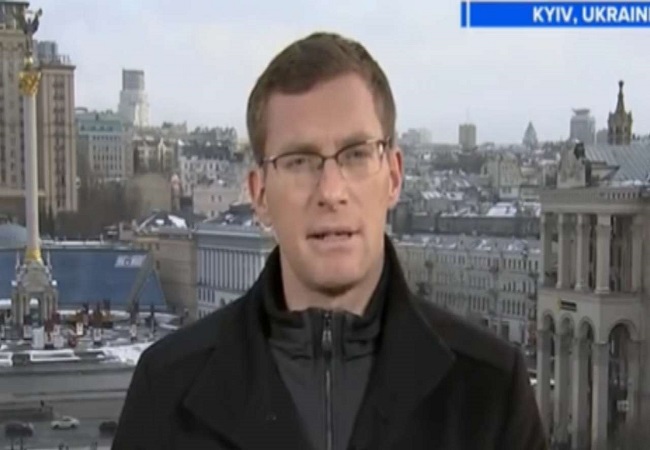 As the video surfaced online, Netizens are quite impressed with a journalist flawlessly speaking 6 different languages with such ease.
"A lot of people go viral for the wrong reasons, for doing something silly or stupid, and in this case, the comments are all positive, so, really, I'm quite, quite grateful", Crowther said when asked for his reaction on the viral video.
"There are a lot of people commenting on the fact that they'd like to maybe learn another language, seeing what they saw in that video", he further added.
Have a look at the video here: 
Six-language coverage from #Kyiv with @AP_GMS. In this order: English, Luxembourgish, Spanish, Portuguese, French, and German. pic.twitter.com/kyEg0aCCoT

— Philip Crowther (@PhilipinDC) February 21, 2022
Meanwhile, born and brought up in Luxembourg, Philip Crowther says that he learned the languages from his friends. At home, he learned German from his mother and English from his father. Later he learned Frech at school, and eventually Spanish and Portuguese.