New Delhi: A woman living on the top floor of Shipra Riviera Society, ie on the fourth floor, put her life on the line to get her high-rise window cleaned. The woman, who lives in the A block of the society, came out all of a sudden with the help of a thin railing to clean the glass of the covered balcony of her flat on the fourth floor.
Meanwhile, Shruti Thakur, who lives in the block facing this woman's flat captured the incident on her mobile phone.
The woman seen in the video seems to be around 45.
Shruti told a Hindi news daily, "Everyone usually stays inside their house on Sundays, especially at lunchtime. Suddenly when I saw this woman from my window, I was scared to death for a moment".
"Immediately I opened my window and call her several times but she was so busy cleaning that she did not pay attention. It was extremely dangerous to stand on the railing like that. When she ignored my voice, I sent my daughter to their house, till then the woman got down from the railing and went inside", she added.
Have a look at the video here: 
Shruti told that she made the video to make people aware that such a mistake can be fatal.
Here's how SM users react: 
Netizens have been flooding the comment section with hilarious sarcastic comments for the woman, while some have also advised her to be cautious for her life.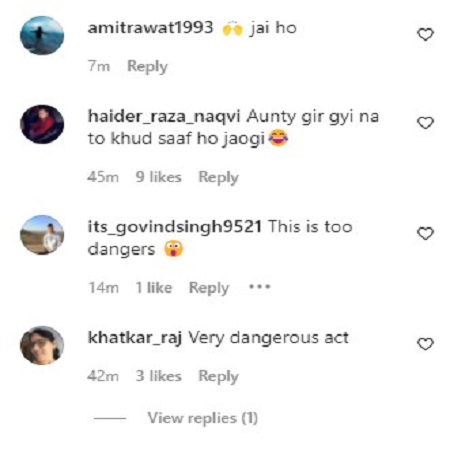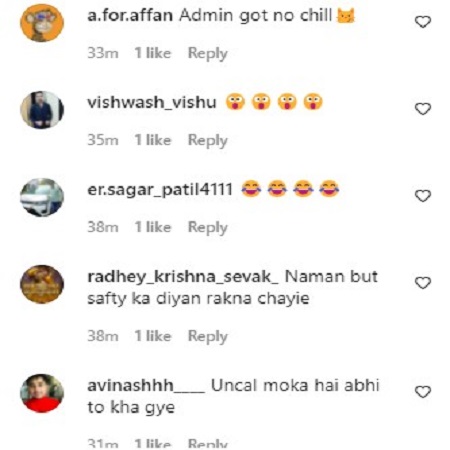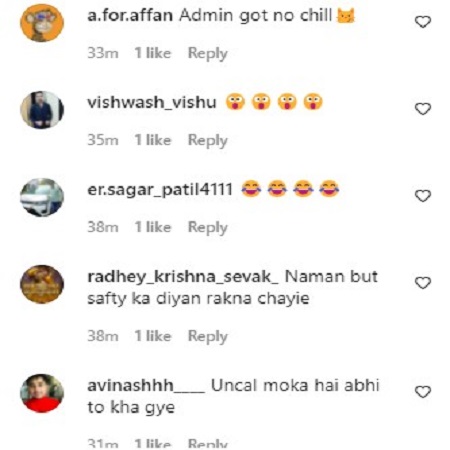 However, a couple of similar incidences has surfaced online on social media in recent times. On February 14, a video of a man performing stunts by hanging from the railing of the 12th-floor balcony of Grandura Society in Faridabad went viral.
#Viral: Daredevil workout Video of a man exercising hanging from the balcony of the 12th floor surfaced, #Faridabad #viralvideo #video #Viralvdoz #Daredevilworkout #Workout #Daredevil #NCR pic.twitter.com/X4mXPQYICx

— ViralVdoz (@viralvdoz) February 14, 2022
Earlier this month, another video from Faridabad itself went viral, in which a woman in Florida Society takes her son down from the 9th floor with the help of cloth and pulls him up with the help of a cloth.