New Delhi: At the age of 9 when most children play with toys, Reyansh Surani has made the Indians proud. Surani has become the youngest certified instructor in the world. He was given the title at the age of 9 years 220 days.
His video was posted by the Guinness World Records' on its YouTube channel, dedicated to children. In the beginning of the video, Reyansh Surani introduced himself and further talked about his achievements as a certified yoga instructor.
The video was shared by the GWR KIDS on February 17. So far it has received over 500 views.
Watch the video here:
The GWR also shared more information about Reyansh Surani on its website.
It is reported that Surani got his certificate from the Anand Shekhar Yoga School. He earned the certificate on July 27, 2021, following the completion of the 200 Hours Yoga Teacher's Training Course.
Reyansh said, "He started practicing yoga at four years old, but he loved sitting in on his parents' yoga sessions at an even earlier age."
Talking about the course, Reyansh said, "Earlier I used to think yoga is only about physical posture and breathing, but it's much more than that. I learned alignment, anatomic philosophy and the nutritional facts of Ayurveda. It's an intense course."
Yoga has also changed a lot the life of Reyansh Surani. Surani follows a rigorous schedule to manage his life.
Surani's morning starts at 6.30 am. Other works are as follows:
-6.30 -Pranayamas and Kriyas
-7.30 – Ashtanga Vinyasa/Alignment Flow
-9.00 – Breakfast
-10.00 – Yoga Philosophy
-12.00 – Ayurveda/Shatkarmas/Yoga-Anatomy
-13.00 – Lunch
-14.00 – Rest and Assignments
-15.00 – Alignment Workshop/Teaching Methodology
-17.00 – Tea break
-17.30 – Hatha Flow and Mediation
-19.30 – Dinner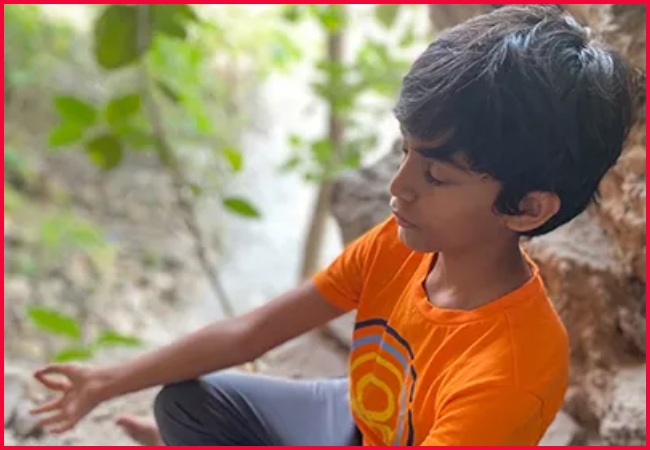 Reyansh requested everyone to do yoga to keep fit and healthy. "Yoga is fun and not boring, I promise! After the initial push, you'll really start enjoying it," said Reyansh.
Notably, Reyansh also teaches yoga in a small private class, in groups of 10-15 students per session.