Ravi Bala Sharma is a popular name that often shows up on Instagram because of her amazing dance and music videos. The 63-year-old desi dadi has become an internet sensation for her amazing dance moves and her beautiful style. Her recent post has once again impressed the netizens.
Alia Bhatt is busy promoting her upcoming film Gangubai Kathiawadi. Besides, the first song from her film Dholida has gained immense response and people are making and sharing reels on the song on various social media platforms. The actress herself is also sharing several reels of her fans on her official social media account. Ravi Bala Sharma is among those fans who have gorgeously danced to the song.
Ravi Bala Sharma shared a video on Instagram where she is seen dancing to Dholida. She perfectly replicated Alia Bhatt's dance steps and pulled off her signature folded hand steps shown in the original song. The dancing dadi was seen draping a beautiful saree and a traditional hairstyle with flowers.
See the video here:
She shared the video with a caption, "This Valentine season im going DHOLIDA!!! Because my first love is folk music and dance. Happy Valentine's Day to all my bachchas🥰." The video has garnered over 490k views and more than 11k likes.
Netizens have showered her with love and expressed their admiration for Sharma's delightful nature.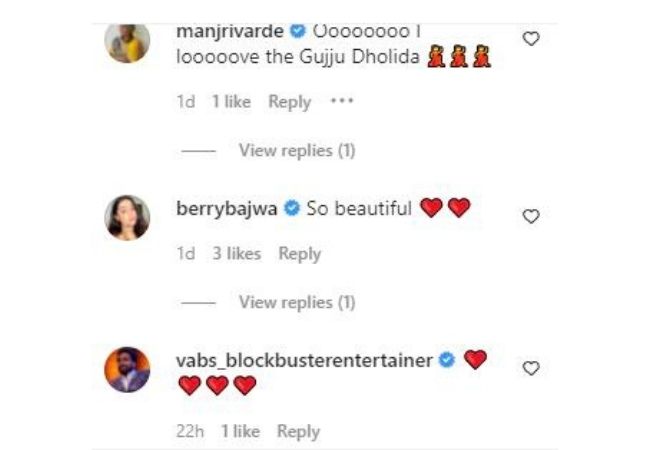 Gangubai Kathiawadi is helmed by Sanjay Leela Bhansali starring Alia Bhatt in the role of Gangubai. The movie will hit the theatres on February 25.