This year will mark the 73rd Republic Day of India. This day is commemorated in remembrance of India's complete independence or Poorna Swaraj that took the country a long time to achieve. A plethora of freedom fighters like Sardar Vallabh Bhai Patel, Mahatma Gandhi, Subhash Chandra Bose, Bhagat Singh amongst others fought to attain freedom for their nation.
It was on January 26, 1950, that the Constitution was designed by the drafting committee headed by Dr. B.R. Ambedkar. However, on December 29, 1929, the Congress Session at Lahore passed a resolution declaring Purna Swaraj or complete independence. Thus, it was decided that Purna Swaraj Day all over India will be celebrated on January 26. On January 26, 1930, the complete independence of India was celebrated for the first time.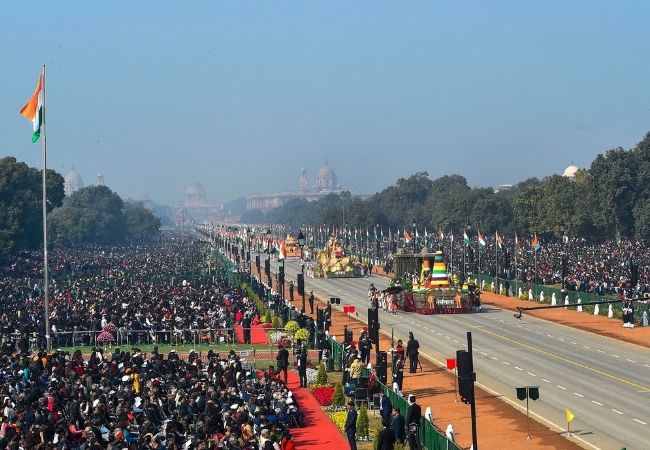 Republic Day has been announced as the national holiday and is celebrated throughout the country with great fervour and enthusiasm. The Grand Parade takes place on this day from Rashtrapati Bhavan along Rajpath to India Gate and from there to the Red Fort in Delhi.
On the occasion of 73rd Republic Day, let's send out messages to our closed ones to celebrate patriotism:
Messages:
Let us come together to remember the sacrifices of those who lost their lives for the independence of our country. Happy Republic Day to you and your family!

With peace in my mind, freedom in my soul and pride in my heart, I wish you a very Happy Republic Day!

 

The country is free, and so should our minds be. Happy Republic Day to all the proud citizens of our India!

Let us rejoice in belonging to the free country passed on to us by our forefathers. Let us remember those who fought hard for it. Happy Republic Day!

Stay safe and stay healthy this Republic Day. Sending you warm greetings of the day!

Let us pledge to always keep the tricolour high and rising. Happy Republic to you and your family!

 

Celebrate freedom and autonomy with the best that you have. Sending the best and warmest wishes your way on this occasion of Republic Day!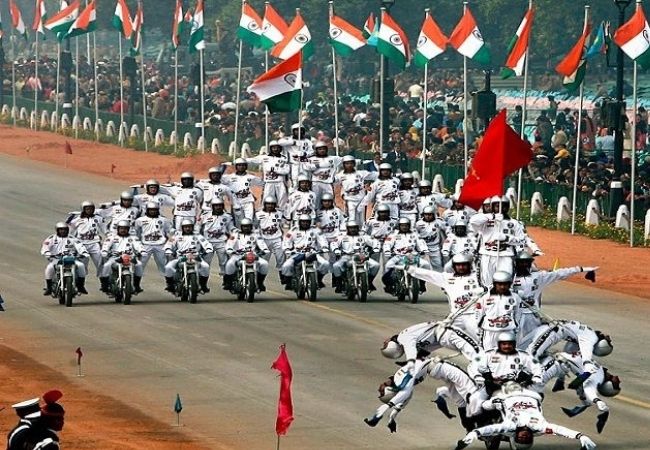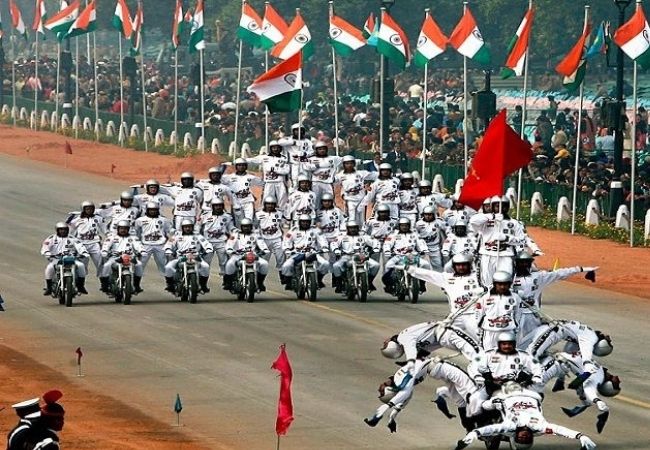 Quotes:
"The sanctity of law can be maintained only so as long as it is the expression of the will of the people" — Bhagat Singh

"Swaraj is my birth right and I shall have it." — Bal Gangadhar Tilak

 

"Every Indian should now forget that he is a Rajput, a Sikh or a Jat. He must remember that he is an Indian." — Sardar Patel

 

"Long years ago, we made a tryst with destiny and now the time comes when we shall redeem our pledge… At the stroke of the midnight hour, when the world sleeps, India will awake to life and freedom." — Jawaharlal Nehru

 

"We believe in peace and peaceful development, not only for ourselves but for people all over the world." — Lal Bahadur Shastri

"If yet your blood does not rage, then it is water that flows in your veins. For what is the flush of youth, if it is not of service to the motherland." — Chandra Shekhar Azad

"The shots that hit me are the last nails to the coffin of British rule in India" — Lala Lajpat Rai

"I feel that the constitution is workable, it is flexible and it is strong enough to hold the country together both in peacetime and in wartime. Indeed, if I may say so, if things go wrong under the new Constitution, the reason will not be that we had a bad Constitution. What we will have to say is that Man was vile." – B.R. Ambedkar

"Where the mind is without fear and the head id held high; Where knowledge is free; Where the world has not been broken up into fragments by domestic walls; Where words come out from the depth of truth; Where tireless striving stretches its arms towards perfection; Where the clear stream of reason has not lost its way into the dreary desert sand of dead habit; Where the mind is led forward by thee into ever-widening thought and action–Into that heaven of freedom, my Father, let my country awake". — Rabindranath Tagore