International Day of Families 2022 celebrations date is Sunday, 15 May 2022. The aim of Family Day is to spread awareness about the benefits of the family systems to mass. International Family Day is celebrated on 15th May every year since 1994.
The United States (USA) celebrates Global Family Day on the first of January every year.
Theme of International Family Day
"Families and New Technologies"
is the theme of International Family Day.
In the year 1995, the conferences of Beijing and Copenhagen proposed the importance of family and its role in our social development and agreed to specify its worldwide observance as an initiative for the well-being of all individuals in the family.
The United Nations(UN) in this regard has projected this theme to stress the importance of our families and how they mean to us especially in the context of new technologies and pandemic Covid-19. A family has a worth of foundation-pillar in the development of society as social laws and norms are the anticipated form of family bonding and strength. UN through this theme has attempted to re-visualize the seized development of families, lacking which has dispersed our society apart. It is a family that can repatriate our sorrows and soothes our pain and does not allow us to sit back in the time of trial. Family is a source to overcome social and individual fears, a family is the part and parcel of our joys and distress; family helps us come out of economic burdens as every member of the family suffers during poverty and economical failures.
Purpose of Family Day
UN General Assembly realized the importance of the basic family system and declared 15 May as International Family Day in 1993, and firstly was celebrated on 15 May 1994. The family system is the most essential element of social solidarity and a serene society. Since 1996 the UN has been proffering a yearly theme for this Day.
UN Secretary-General urged the public policy-makers to settle the obstacles in the family system. The working conditions of parents affect them to play a smart role for their families.
The International Day of Families is, therefore, a source to attract the attention of policy-makers to develop need-based policies to create a nurturing environment at the family level for children, because a dysfunctional family system cannot build a functional society.
Logo
The International Day of Families is represented by a specific symbol of a heart that stretches upwards and forms the roof of a house, the heart is then engraved in a green circle.
Facts of the International Day of Families
The Day was declared by the UN in 1993 and was first celebrated on 15 May 1994.
The year 1994 was the International Year of Families that was proclaimed by the United Nations.
The Theme of the Day was firstly proffered by the UN in 1996 and on-wards.
The utmost reality of this Day is to acknowledge the people about the benefits of a family system.
Family Day provides an opportunity to resolve the family affecting issues.
Activities of Family Day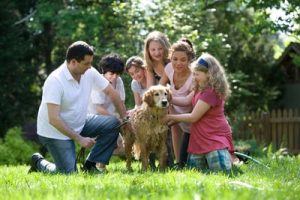 Public exhibitions and discussions to deliberate on ideas about the theme of that year are held.
Public officials hold seminars to elaborate on the family affecting policies.
The day is a great opportunity for people to spend time with their families.
Take the time schedule for some fun activities with your family, it can be something simple such as,
Going for hiking
 Visiting a park
 Going to beach and
having lunch or dinner at some family-friendly restaurant
Some indoor activities with your kids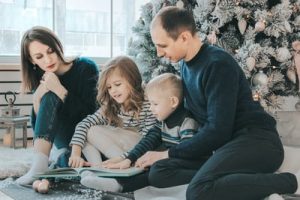 You can have drawing, coloring or painting with young kids.
You can purchase a cake and can more decorate it with edible colors along with your family.
You can do gardening at home with children, kitchen gardening is also very interesting.
Riding a bike with kids makes a lot of fun.
You can also enjoy camping at the nearest camping spot along with your family.
Playing board games with children creates very joyful moments.
Decorating your home or organizing your family photo album with help of your family is so cute job.
The simple activities with family make the relationship stronger and healthier.
Always spend more time with family.
The School Assembly of International Family Day
On the occasion of The International Day of Families, the head of the school or a teacher or student can deliver a speech in assembly about the benefits of the family system.
A speech competition can be held between the students on the topic of "Why They Love Their Family or Family Members"
The students can be asked to state the qualities of their siblings.
 In the classroom, students can draw pics of their family members.
Speech of Family Day
Today is Happy Family Day all over the world.
It is an occasion for us to celebrate connections among all members of the constellation that make up our family. It is also an opportunity to reflect on how they are affected by social and economic trends, and what we can do to strengthen our families in response.
A family is the basic and most important institution of society. A nation is built on the family system. Its major role is to train and mold the characters. It is the place where we receive our first education and where values and other traits are learned. It is, therefore, our responsibility to develop the right attitudes towards our families, because a family in harmony will prosper in everything.
The most loving, honorable and respected personalities of our families are our parents, grandparents and our siblings. In spite of their busy schedules, they know our activities inside and outside the home. Our parents make a lot of sacrifices to be able to provide us with material needs and mold us into a better person. We should be considerate, not too demanding and helpful to our parents in house-hold tasks. We should obey, love and respect our parents for such affection towards us.
Thanks for this day, which provided me with a golden opportunity to express my gratitude towards my family, for the sacrifices they have made and the love they have showered upon me.
Long live my family! I love you so much.
Happy Family day!
Impacts of COVID-19 Pandemic on International Family Day
As far as this pandemic has brought disaster to our socioeconomic system, it has also made us think about the value of family lost in the hustle of modernization. It has brought us back the worth of the walled- chamber where its identity was defaced. Although the 20th century has brought many biological and social developments for us yet in its flow, our moralities, our individual presence and our affection have been drowned and faced an eternal death. When the whole world was bound to a social distancing and we all are now in a state of isolation, a family hasn't been kept away from us. Our blood relations are providing us relief, they have even embraced us when the world where we always struggled spared us. Hence this pandemic is although a disaster for many of us as it is continuously snatching our dear ones from us yet proved a blessing in disguise to make us revalue our stances for ourselves before it is too late. Because of the COVID-19 pandemic, where the world is supposed to live inside the homes, the annual observance of the International Day of Families 2022 in the United Nations Headquarters New York will be conducted on-line. For further information, including the link to registration email Renata Kaczmarska at [email protected].