New Delhi: Christmas is all about sharing love, happiness and celebrating the birth anniversary of Jesus Christ. Celebrated on December 25, Christmas is all about decorating the house with fairy lights, decorating the Christmas tree with bells and stars, sending warm hugs, sitting together, and singing Christmas carols.
Traditionally, the holiday signifies sacrifice as people believe God sent his son, Jesus to the Earth to sacrifice himself. However, nowadays, Santa Clause holds an important figure among children.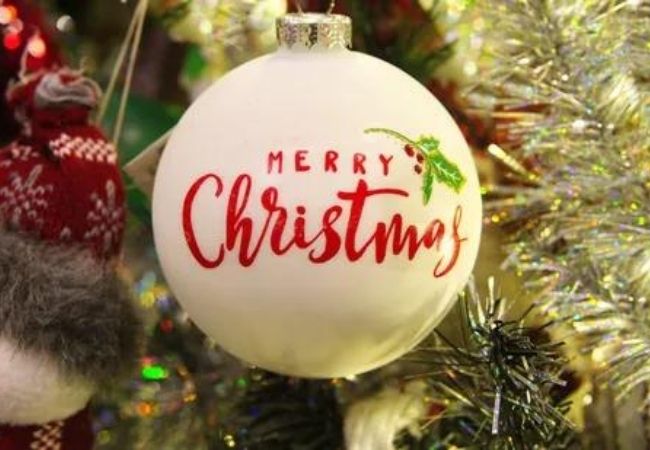 With the whole world celebrating Christmas today, let us take a look at some quotes about Jesus that will make you feel happy and enlightened.
"The Bible tells us that Jesus Christ came to do three things. He came to have my past forgiven, you get a purpose for living and a home in Heaven." – Rick Warren
"For those who love, nothing is too difficult, especially when it is done for the love of our Lord Jesus Christ." – Saint Ignatius
"I believe in Jesus Christ as my Lord and savior. I believe that Jesus died for my sins, and rose again, and that's my belief. I still don't know what 'Christian' means. I'm a follower of Christ, but I keep making a whole bunch of mistakes. And I thank God for forgiveness." – Sherri Shepherd
"Your identity is not wrapped up in how right you get it or how perfect you can posture yourself. But, your identity is wrapped up in the grace of the Lord Jesus Christ." – Lecrae
"'You are no saint,' says the devil. Well, if I am not, I am a sinner, and Jesus Christ came into the world to save sinners. Sink or swim, I go to Him; other hope, I have none." – Charles Spurgeon
"Our Heavenly Father knows us and our circumstances and even what faces us in the future. His Beloved Son, Jesus Christ, our Savior, has suffered and paid for our sins and those of all the people we will ever meet. He has perfect understanding of the feelings, the suffering, the trials, and the needs of every individual." – Henry B. Eyring
"There is only one secure foundation: a genuine, deep relationship with Jesus Christ, which will carry you through any and all turmoil. No matter what storms are raging all around, you'll stand firm if you stand on His love." – Charles Stanley
"I am not a Christian because God changed my life; I am a Christian because of my convictions about who Jesus Christ is." – Josh McDowell
"Trust wholly in Christ; rely altogether on His sufferings; beware of seeking to be justified in any other way than by His righteousness. Faith in our Lord Jesus Christ is sufficient for salvation. There must be atonement made for sin according to the righteousness of God. The person to make this atonement must be God and man." – John Wycliffe
"True faith is focused in and on the Lord Jesus Christ and always leads to action." – David A. Bednar